Resources for Teachers and Students
The Clayton County Water Authority is a great local resource for teachers and students. Our employees share their knowledge and experience through facility tours and in-school presentations while speaking about the cycle of water, water conservation, preventing stormwater pollution, proper grease disposal, environmental careers and other water-related issues.
Click here to download a copy of the CCWA's School Resource Brochure
We're Project WET Certified!
CCWA has certified Project WET educators. Project WET uses an action-oriented approach to provide education to people of all age groups on the value of water. We'd love to develop a program that aligns with the Georgia Standards of Excellence & fits your students needs! Email us at CCWA_CommunityRelations@ccwa.us for more information.
Career Day & School Presentations
CCWA employees enjoy reaching out to local students through Career Day Presentations. From a general diploma to degrees in accounting, microbiology or engineering, the water industry has something for everyone. Our Career Day Presentations give students a glimpse at life in the working world and can spark an interest in a water industry career that they had not even considered. Please complete this form to request CCWA staff at your school's event. Call 770.305.4844 for more information.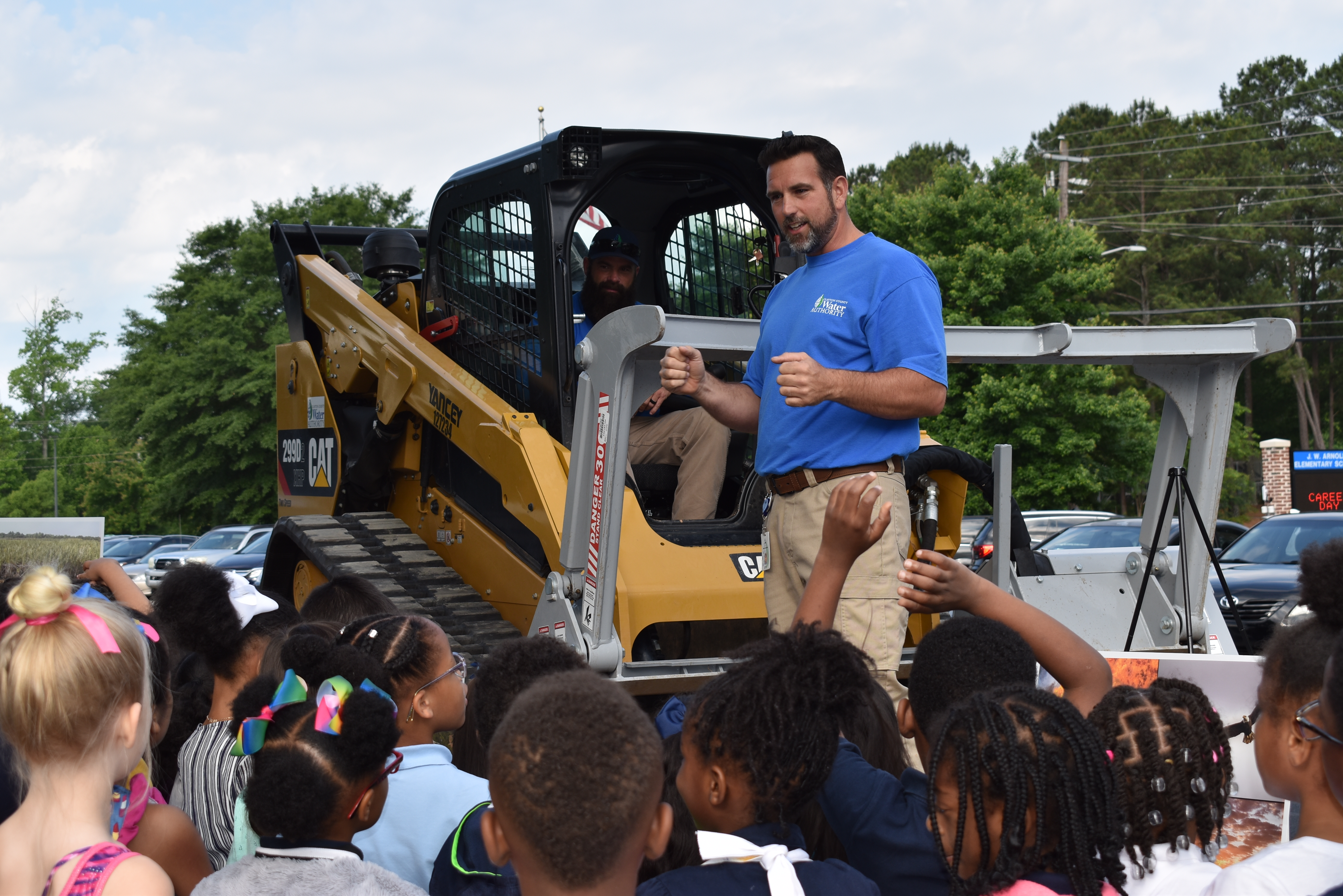 Summer Internship Program
The Water Authority offers a Summer Internship Program for eligible college students and Clayton County High School students. Positions are available in our Engineering, Water Production/Water Reclamation and Customer Service Departments. Qualified candidates must be at least 16 years old and a current Junior or Senior holding a minimum 3.0 GPA. They should have an interest in engineering, drafting, biology, environmental science or customer service. To learn more about this program, call 678.422.2839.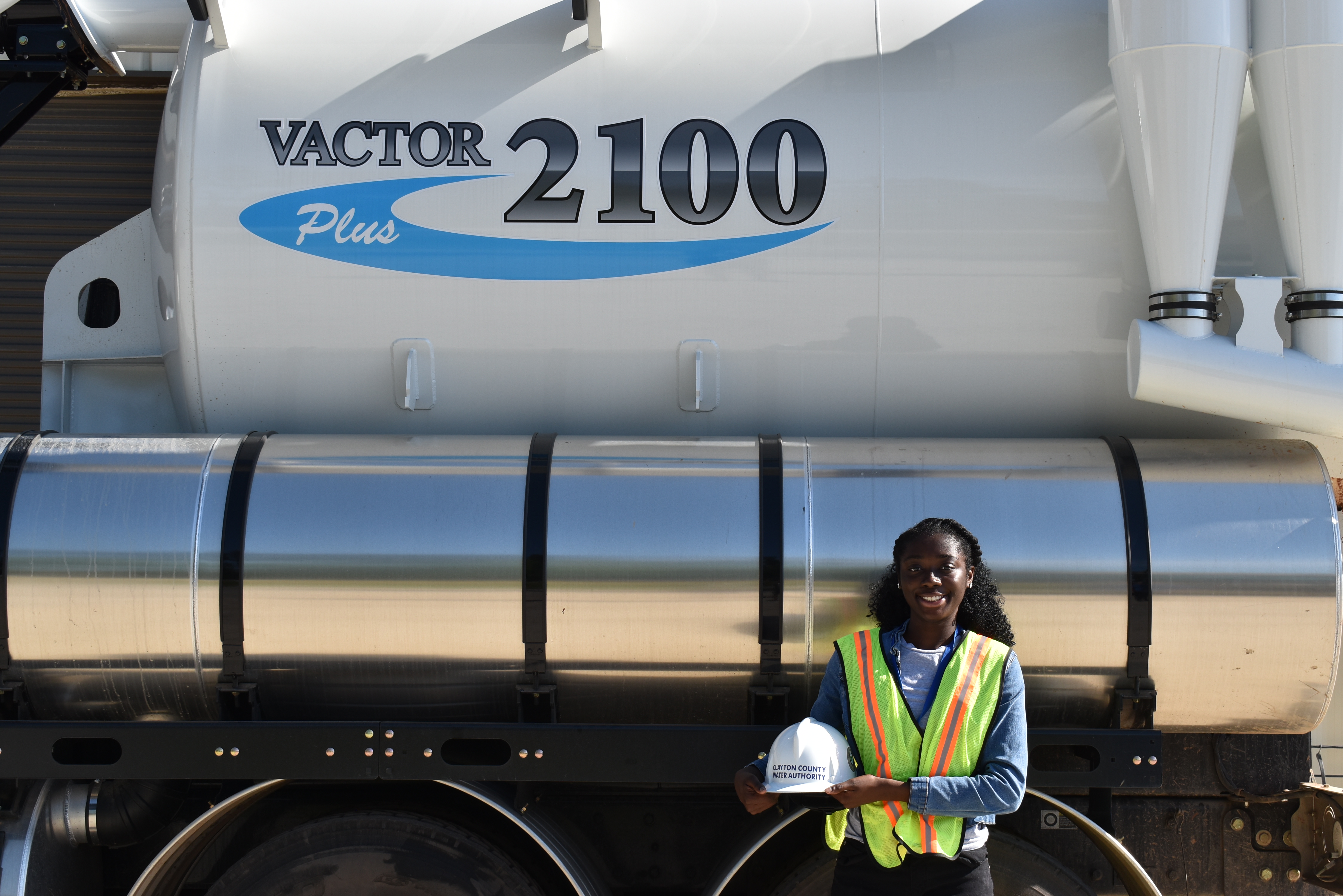 Science Fair Projects
The Clayton County Water Authority provides information and/or assistance to students who are working on water-related science fair projects.
For information on any of these topics, please call one of the following staff members:
Water Quality: Michael Arnette, Environmental Compliance Manager, 770.302.3445
Constructed Wetlands: Mark Cochran, Natural Treatment Systems Manager, 770.302.3436.
Wastewater or Microorganisms in Wastewater: Jennifer Brandon, Environmental Compliance & Lab Manager, 770.302.3462.
Stormwater: Matt Smith, Stormwater Management Technician, 678.422.5145, ext. 5525.
H2Opportunity Program
The Georgia Association of Water Professionals has created an outreach program called H2Opportunity. The purpose of the H2Opportunity Program is to provide students in the state of Georgia with a renewed understanding of water issues within our state and highlight the benefits of a job in the water industry. There are many positive aspects to a career in the water industry such as job availability, job stability, health care and retirement benefits. Click the link below to learn more about H2Opportunity.
H2Opportunity Program
Work for Water
Developed by the American Water Works Association and Water Environment Federation, the world's leading technical experts on drinking water and water quality, the Work for Water site is packed with resources to find jobs or prepare for rewarding careers in protecting public health and the environment. Learn about what it takes to work for water and get a great job for a great cause.
Work for Water