MODEL WATER TOWER COMPETITION
The annual Model Water Tower Competition was started by the Georgia Association of Water Professionals and the Georgia Section of the American Water Works. The purpose is to provide information to young students on water resource engineering, infrastructure, water treatment and conservation in hope that some will become future water professionals. The competition's mission statement is: "From's Today's Youth Come Tomorrow's Leaders – Let's Lead Some To The Water Profession."
The second annual competition, which was held in October of 2019, had participants from both Rex Mill Middle and Babb Middle schools. Students were taken through several test stations (materials, dimensions, hydraulics) and judged on structural efficiency, design ingenuity and an interview presentation.  Scoring then determined the top three teams (see photos below). Several superlative awards were also given. CCWA is proud of the efforts made by all of the competition's participants.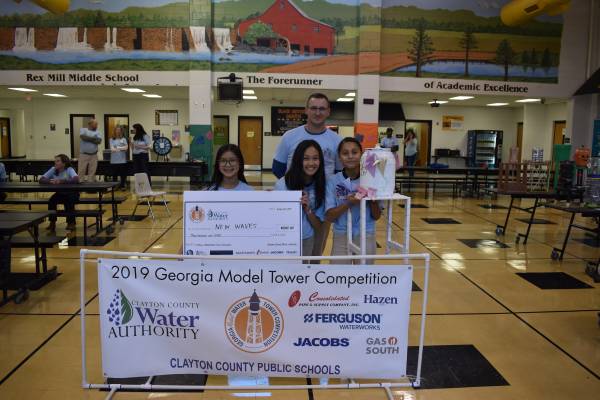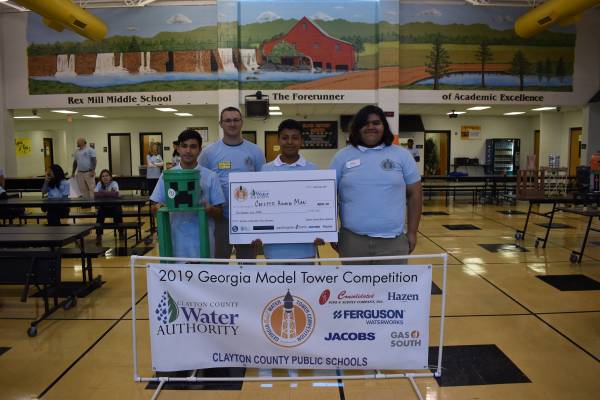 2nd Place – Creeper Awww Man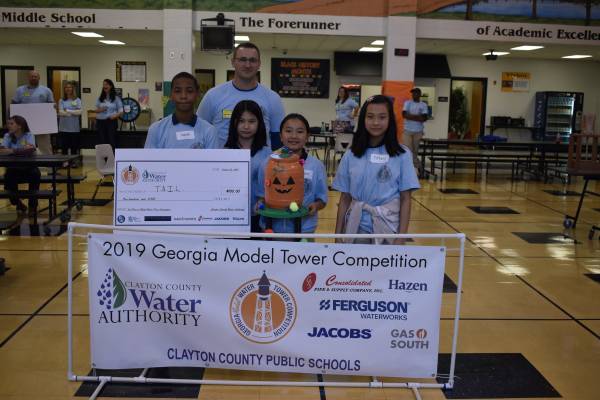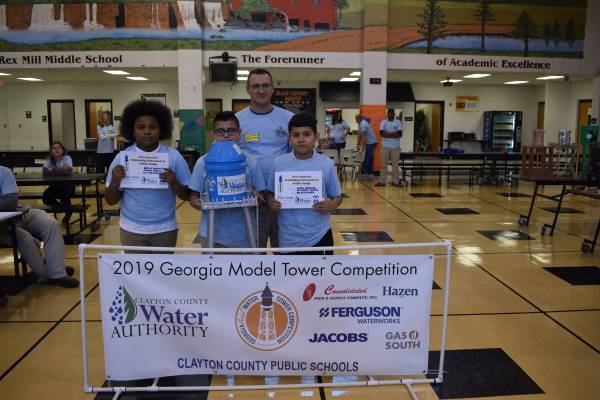 Best Artistic Design – Water Authority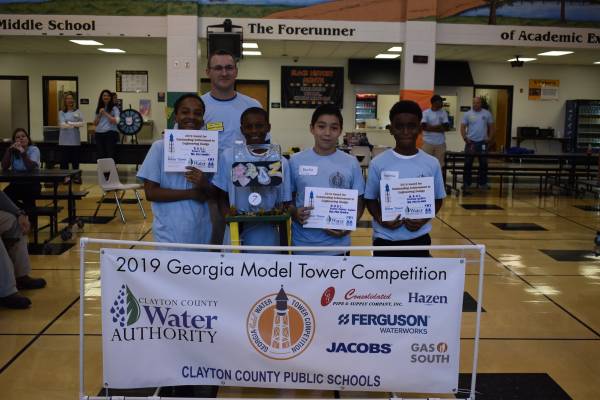 Best Engineering Design – R.A.D.Z.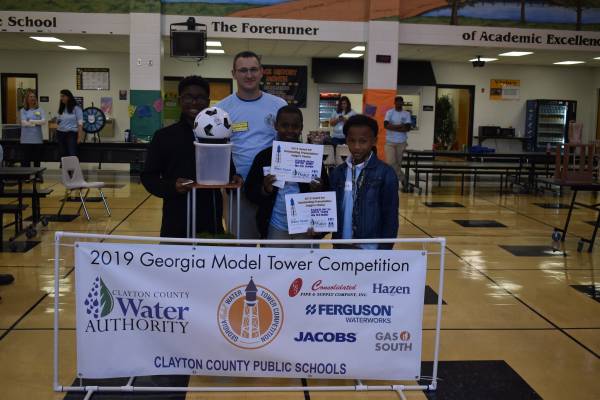 Outstanding Presentation/Judge's Choice – ATLANTA UNITED WATER TOWER