Clayton County Water Authority celebrates National Drinking Water Week every May. We had a great turnout for our 2023 Open House on Saturday, May 6 at our Hicks Water Production Plant. Looks for details on next year's activities in early 2024.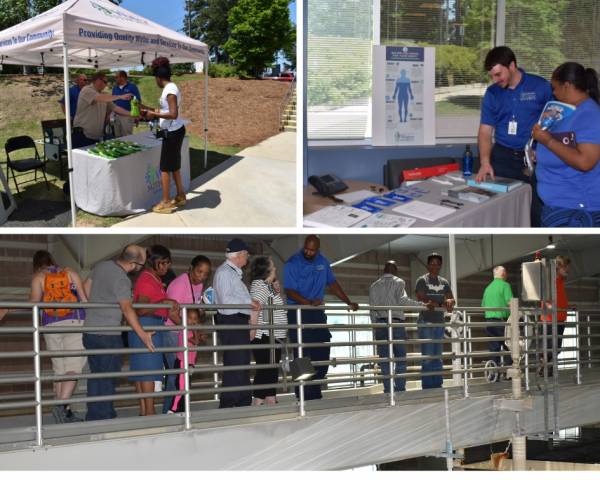 Meet CCWA's Water Quality Lab Staff & Tap on The Go Team
These teams look forward to speaking to customers every year at our HQ Lobby to share information about the tests our Water Quality Lab perform throughout the year and provide free samples of Clayton County's own ice, cold tap water.
Open House
We open the doors of our Terry R. Hicks Water Production Facility on a Saturday every May. Visitors join CCWA water professionals as we take you behind the tap to show you how we produce high-quality drinking water and test water quality.
Tour are offered every 30 minutes
Learn about our recreation areas and Newman Wetlands Center
Learn how to read your water meter
Take a spin of CCWA's prize wheel
Meet our Tap on the Go team
Enjoy refreshing ice cold, water and other refreshments