20th Annual Wetlands & Watershed Festival This Saturday
Free festival provides fun educational look at nature – rain or shine!
Morrow, Georgia – – The Clayton County Water Authority's 20th annual Wetlands & Watershed Festival takes place this Saturday, October 5, from 10 a.m. – 3 p.m. at Newman Wetlands Center in Hampton. This free festival gives visitors of all ages the chance to learn about our environment and the importance of protecting our watershed while enjoying fun activities. The festival will be held rain or shine.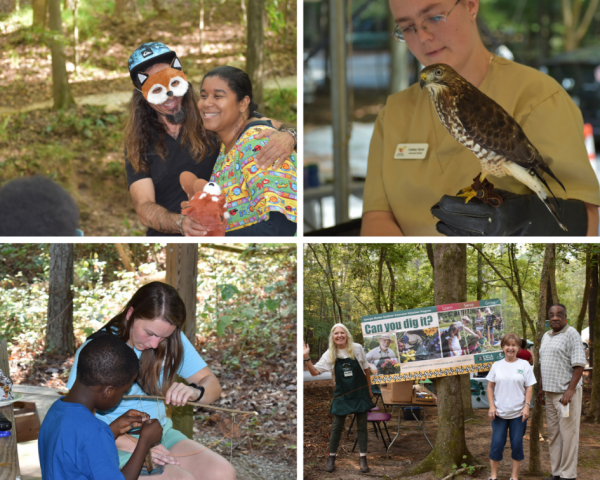 Visitors will enjoy learning activities, storytelling, nature crafts for children, face painting, a scavenger hunt along the wetlands trail, guided wetlands walks and other activities.
According to CCWA's Senior Conservationist, Danielle Bunch, the annual festival is the Authority's largest public education event with a focus on educating visitors of all ages about wetlands, our watershed, and the role of people within our watershed.
"Our annual festival gives visitors the chance to gain a better understanding about what we do and why we are here," Bunch adds.
Exhibitors include Finding the Flint, Atlanta Audubon Society, Clayton State University – Bat Research, Natural Resource Conservation Service, Clayton County Master Gardeners Extension Volunteers, Arts Clayton, Metropolitan North Georgia Water Planning District.
The Newman Wetlands Center is located at 2755 Freeman Road in Hampton. Our mission is to educate the public on wetlands conservation and to inspire community action for the health of our local watershed. The site includes a Learning Center, two short primitive trails, and half mile handicap accessible walking trail. As part of the CCWA's continuing commitment to the community, the Newman Wetlands Center helps provides visitors with an understanding of the crucial role that wetlands play within the watershed and
the cycle of water. Visitors can stay up-to-date on activities at the center via Facebook and Instagram.
To learn more about the Newman Wetlands Center, go to ccwa.us/newman-wetlands-center/