John Westervelt
Board Member
John Westervelt is President of the Clayton County division of Heritage Bank, located in downtown Jonesboro. His banking career began in 1977, with Trust Company Bank of Atlanta, and for 24 years, he continued to apply his financial expertise for banks throughout Georgia and Louisiana. Although John has broad work experience with virtually every aspect of community banking, his current focus at Heritage Bank has been in the areas of commercial lending and new business development.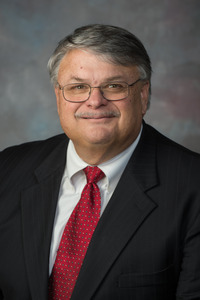 For the past eight years, John has also taught courses in Business Credit, Small Business Loan Packaging, and Financing a Small Business, as an instructor for the office of Continuing Education at Clayton State University in Morrow. Since moving to Clayton County in 1987, John has been active in various community organizations, providing support for the Clayton County Chamber of Commerce Small Business Development group, participating as a current member and past Vice President of the Southlake Kiwanis Club, and serving as a Board Member of the Solid Waste Management Authority.
"The Clayton County Water Authority has a solid reputation as one of the best managed water and wastewater utilities in this country, and it's a privilege to serve with such experienced board members," says Westervelt. "We look forward to continuing to provide residents with quality, safe drinking water, while doing so in the most cost-effective manner possible."
As a resident of Clayton County and a businessman here, Westervelt says he is encouraged thus far by the insights he's gained about the future plans of the Water Authority, especially those included in the planned capital improvements, called the Water Resources Initiative.
"In this day and age, we have to continually prepare for growth and expansion, and this organization and its board have taken the necessary steps to put Clayton County on the right path as it continues to grow," he says. "It's an exciting time to be a part of this group."