Josh' Journey – CCWA Communications Intern Josh Webb shares what he is learning on his journey in the water industry.
Today's heroes are wetlands. CCWA uses constructed treatment wetlands to help give highly treated wastewater an additional level of treatment is a natural and cost-effective way. CCWA utilizes two wetlands that I've learned about so far, this article will be about the Melvin L. Newman Wetlands Center, this wetland serves more as a recreation for the community rather than constructed treatment.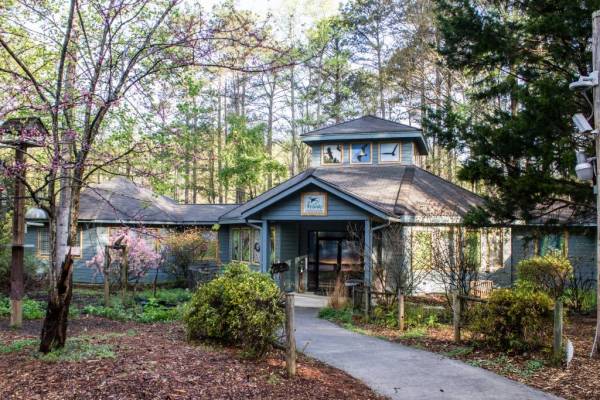 The Melvin L. Newman Wetlands Center is located on 2755 Freeman Road in Hampton. Named after former general manager, Melvin L. Newman. Mr. Newman was another influential person at the Water Authority for many reasons; one was the idea of utilizing reservoirs to help build a successful Water Authority. The second was the idea of the wetlands being used to provide the community with free learning opportunities to learn the vital role wetlands play for a Water Authority.
This wetland area holds a lot of historical value seeing that Freeman Road was some of the first land owned by formerly enslaved black people. As you're learning about its history, you're traveling through time. The first group of black boy scouts used to meet here to camp and do other boy scout activities because of segregation. CCWA did an amazing job protecting this landmark for Clayton County and as a resident, this should be on your list of things to see.
Further back in time these lands were used to grow crops like cotton and other things. The hills have a certain shape to them where it's like a slope then goes into the flat ground through the hills. Farmers back in the day did this to help with weather washing the crops away and to keep the ground fresh.
The Wetlands Center staff Danielle and Jasmine provide tours for all age groups and do an amazing job ensuring you leave with a greater understanding of the purpose of wetlands and the history behind this wetland. Time travel isn't something that we can do daily so take advantage of this opportunity to visit the Newman L. Wetlands and experience history in real-time!