In an effort to protect employees, customers and visitors from the spread of COVID-19, we have enacted the following guidelines:
If you have any symptoms related to COVID-19, please use our drive-thru service instead of coming inside.
Face coverings/masks are required while in a Clayton County Water Authority Customer Service lobby.
We are limiting the number of customers/visitors at one time to allow for social distancing. The maximum number allowed at one time in the Battle Creek Road lobby is 10 and the maximum number allowed at one time in the Forest Park lobby is 4.
Only one (1) person per family or transaction is allowed in the lobby at one time.
We ask that all visitors abide by social distancing guidelines and remain at least six (6) feet apart. Floor markers are provided to help.
The Clayton County Water Authority understands the importance of all customers having water service to help fight the spread of Coronavirus/COVID-19. We will work with customers who may be experiencing a financial hardship due to COVID-19. If you have questions about your bill or are experiencing a hardship, contact us at 770.960.5200.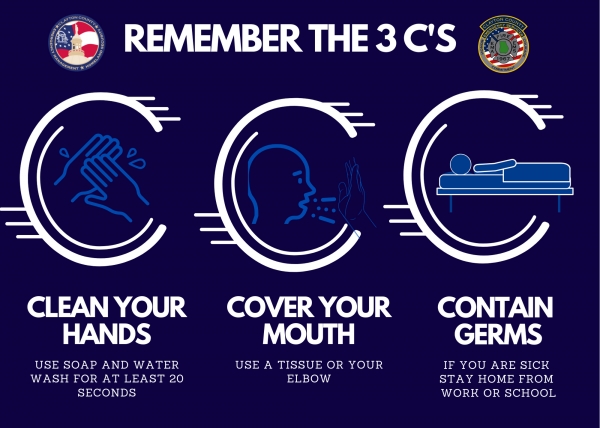 Red Cross Appeal to the American Public:
Please give blood during this challenging time! Those who are healthy, feeling well and eligible to give blood or platelets, are urged to make an appointment to donate as soon as possible. Here's how:
Download & use the Red Cross Blood Donor App to make an appointment.
Visit RedCrossBlood.org
Call 1-800 RED CROSS (1-800-733-2767)
Activate the Blood Scheduling Skill for Amazon Alexa
Stay up to date on the Coronavirus/COVID-19 with the following links:
COVID-19 State Services in Georgia
State of Georgia COVID-19 Hotline  (844)-442-2681
Centers For Disease Control (CDC)
Environmental Protection Agency (EPA)
Information on Drinking Water and Wastewater Systems and the Virus
Clayton County Government – Coronavirus Education & Information
Federal Emergency Management Agency (FEMA) (Fact vs Myth)
Public Health Advisory for Communities